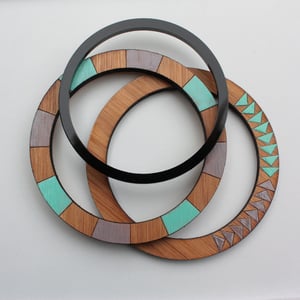 $

80.00
This Bamboo bangle set has been lovingly designed and painted by hand in Melbourne.
It is made from 100% renewable bamboo & will be available from the start of June 2012.
The set includes 2x hand painted bamboo bangles and one black acrylic bangle - which look great teamed together.
an individual bangle is also available.
To pre-order please e-mail hello@pomegranatedesign.com.au